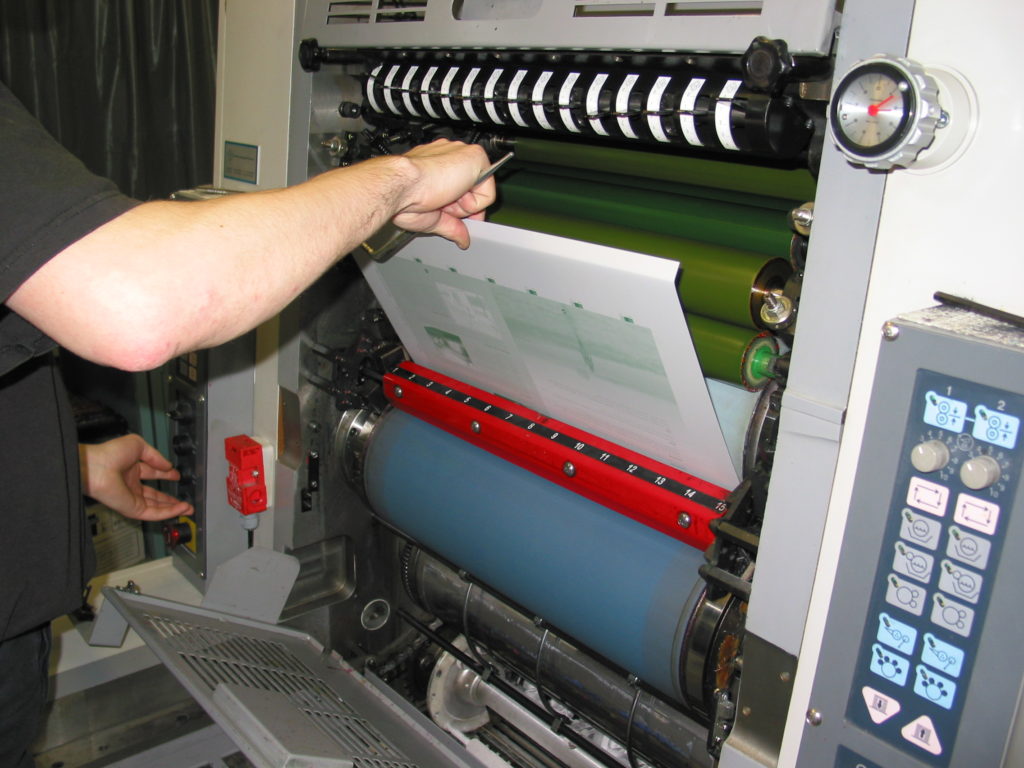 Press it Real Good!
We are proud of our pressroom, from single color to five color and beyond, we have the equipment in place to produce your work.
Our equipment puts us in a position to meet the demands of our customers for offset printing, providing superior printing at reasonable rates.
Offset Printing is great for: business cards, letterhead, catalogs, books/booklets, business forms, flyers, brochures, calendars, invitations and so much more. Offset printing offers the best price per piece in the printing industry. It is also the highest quality printing process in the industry. The process produces prints with rich, smooth solids without the streaking found in lesser quality prints. Actual inks are used, not toner. The look and feel of any offset product comes across as more professional.
Check out all of our presses below!